GET A GRIP
SAFER. EASIER. BETTER.

OFFICIAL GRIP
OF MAJOR LEAGUE FISHING

AS SEEN ON TV
MARK DAVIS GETS A GRIP

MADE IN USA
DON'T SETTLE FOR IMITATIONS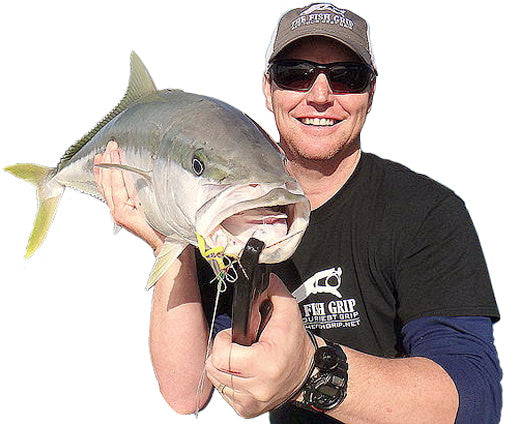 The Fish Grip™
Welcome to the official site of the Fish Grip!
The Fish Grip is a fish landing device that was developed by an avid angler. He was trying to find a way to land a fish that was safer for the fish AND the angler. After 16 years of development and 4 different models, "The Fish Grip" is easier and better than ever.
Now the Official Fish Grip of Major League Fishing
We're proud to say that MLF has named us the Official Fish Grip. Watch live MLF events here to see your favorite anglers putting The Fish Grip to work!
Don't Settle for Imitators!
The Original, Patented Fish Grip is Proudly Made in the USA!
Every single Fish Grip is machined, constructed, inspected, and tested at our plant located in the Deep South. Learn more.